Food 4 Less
Recipes
https://www2.myfood4less.com/Recipes/Detail/6329/Grilled_Lemon_Herb_Shrimp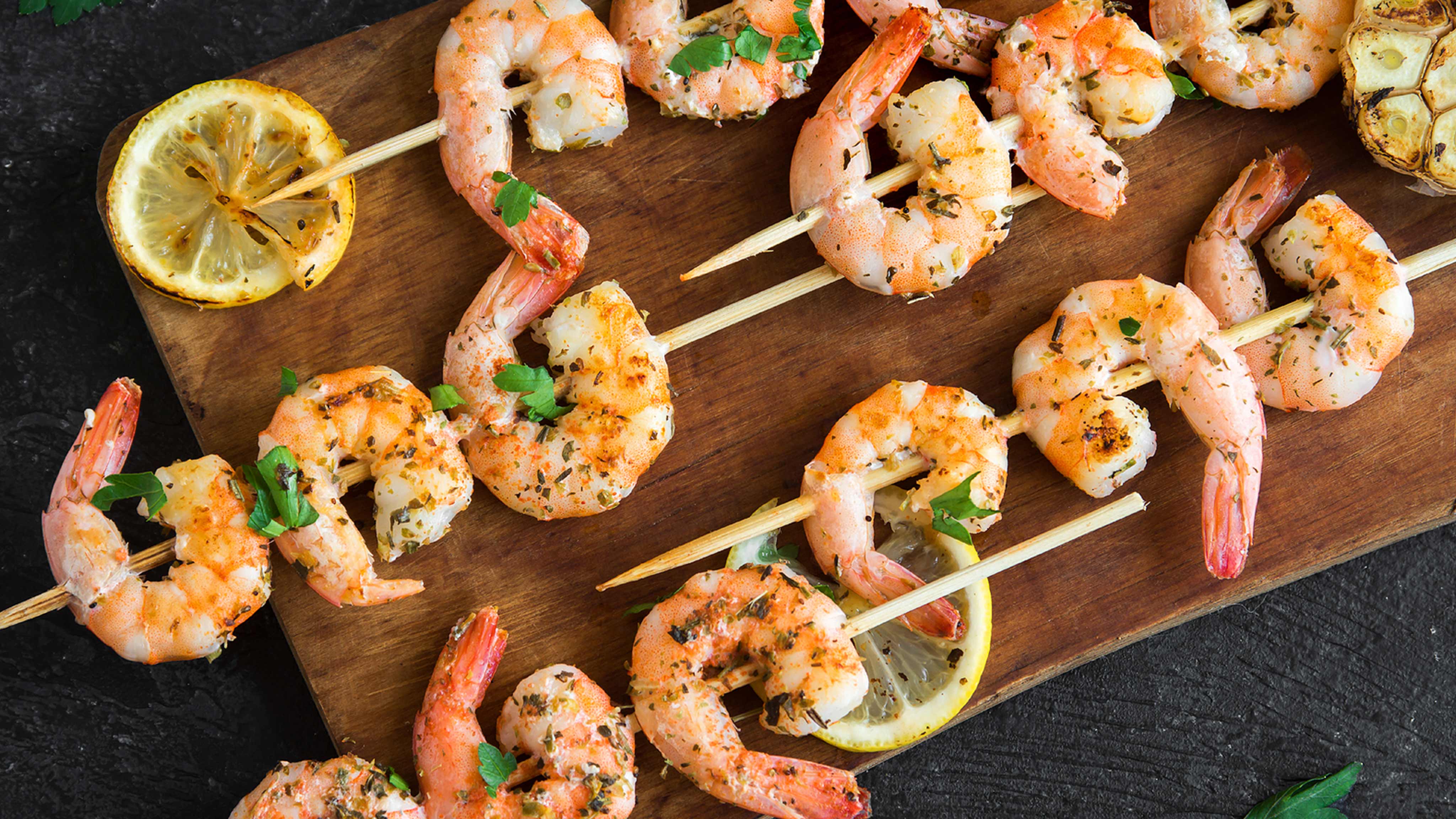 Grilled Lemon Herb Shrimp
Yield: 8 servings
Ingredients
1
cup

olive oil

1
tablespoon

dried oregano, crumbled

1
tablespoon

dried thyme, crumbled

2
teaspoons

freshly grated lemon zest

2
teaspoons

freshly ground black pepper

1
teaspoon

coarse salt

24

jumbo shrimp, peeled and deveined

3
Tablespoons

fresh lemon juice
Add To

Directions:
In a large bowl stir together oil, herbs, zest, salt and pepper, add the shrimp, and toss to coat well. Let the shrimp marinate, covered and chilled, for at least 1 hour or overnight.

Stir in the lemon juice, let the mixture stand at room temperature for 30 minutes, and drain the shrimp in a fine sieve.

Grill the herb-coated shrimp on a rack set about 4 inches over glowing coals for 3 minutes on each side, or until they are cooked through. Serve with lemon wedges.

Please note that some ingredients and brands may not be available in every store.
Food 4 Less
Recipes
https://www2.myfood4less.com/Recipes/Detail/6329/